Lithuania
Lithuania - geographical center of Europe.
Old Town of Vilnius - UNESCO World Heritage Site.
UNESCO World Heritage Site Vilnius is remarkable city next to the river Vilnia, which is famous for its white churches and red roofs. Capital city of Lithuania has always been at the crossroads of Eastern and Western cultures. City's historical buildings are recognizable for their differing styles, featuring elements of Gothic, Renaissance, Baroque and Classicism. Nowadays Vilnius is a modern, homely and welcoming city full of culture and creation. It is a place where you can see talking statues, hear music being played, enjoy good food and have adventures with hot-air balloons above Vilnius.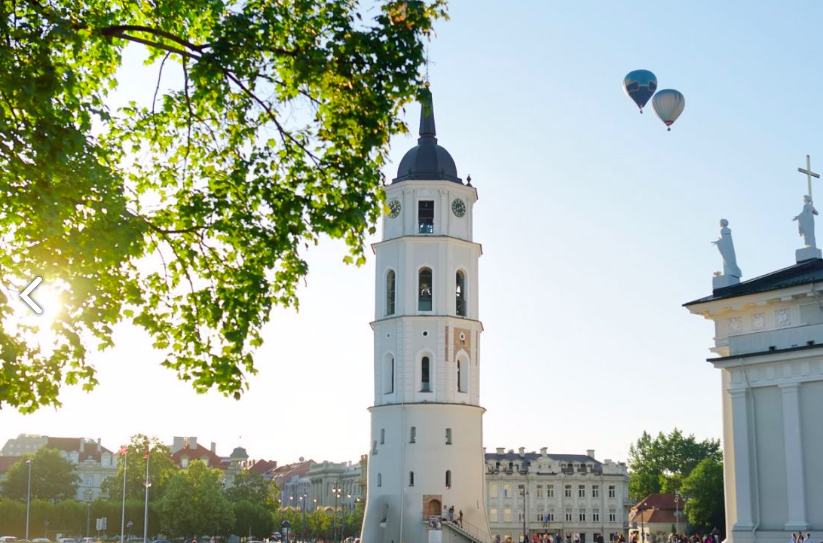 The Modernist Capital of Kaunas
Kaunas is a prosperous and modern city in a midst of Lithuania with its authentic character. Second biggest city is important center of Lithuanian economic, academic and cultural life. Unique Art Deco buildings, the street art bright with color, the historic monuments and the modern art galleries are main quality's of Kaunas, which is going to be European Capital of Culture on 2022. Find yourself having fun next to tables loaded with delicious food and drinks on Laisvės Alėja or spend the evening at a concert in one of Europe's most beautiful monasteries.
Wind-blown dunes of the Curonian Spit and Neringa
Neringa resort which includes settlements of Alksnynė, Juodkrantė, Pervalka, Preila and Nida is located on the Curonian Spit, which is inscribed on the UNESCO World Heritage List. Magnificent dunes steal your heart and will keep tempting and inviting you to come back. There is a reason why UNESCO inscribed the Curonian Spit on the World Heritage List. The peninsula's vigilantly protected nature, the soft white sand beaches, the fragrant pine air and the Blue Flag fluttering on the main beaches of Nida and Juodkrantė. This place has everything - pure, natural nature and all possibilities for active recreation. You can play football and volleyball on the beach, walk along the adjacent pedestrian paths or rent a bike and take a trip around the Curonian Spit.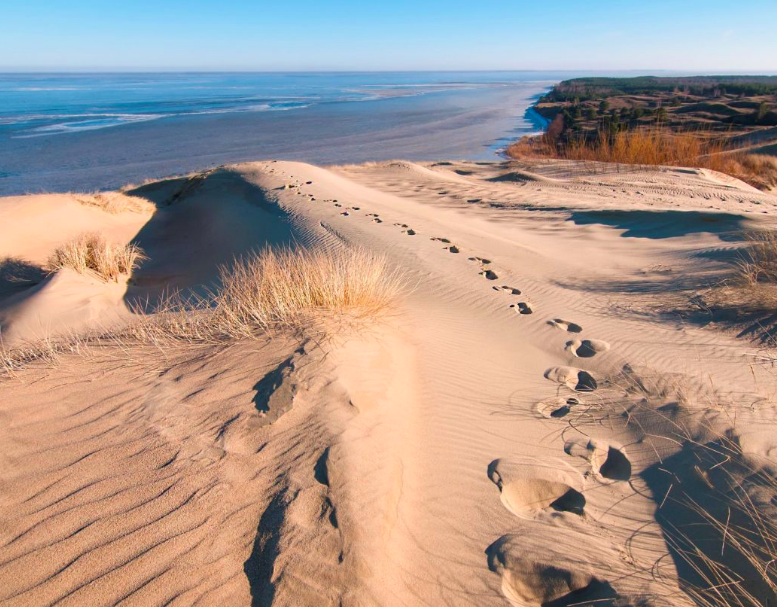 Seaside of Palanga and Klaipeda
Palanga resort, the center of Lithuania's seacoast, is nearly 100 kilometers long. Having preserved the aristocratic spirit of the 19th century resort , today it attracts more than just people thirsty for beach entertainment. It is modern resort with nice restaurants, wonderful beach villas and cozy ambiance. Klaipeda is port city on the Baltic Sea coast. Its unique location allows guests to enjoy different forms of rehabilitation and medical treatments strengthened by the natural therapeutic remedies of the Baltic Sea. The Kopgalis Fort complex, which houses the Maritime Museum, Aquarium and a Dolphinarium, is one of the main attractions in Klaipėda. The Dolphinarium is the only one of this kind in the entire eastern part of the Baltic coast.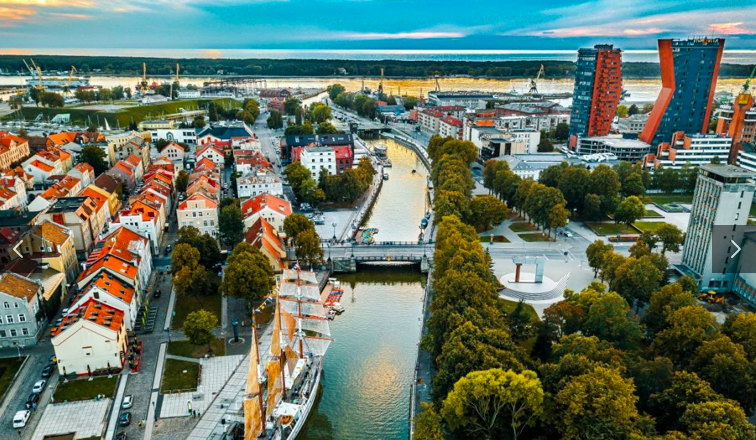 Ecotourism and birdwatching
The crystal clear lakes, kilometers long sandy beaches, the mysterious swamps, the centuries-old forests and the archaic villages are places where You can grasp the true harmony of human and nature. Lithuania offers a diversity of habitats, including bogs, taiga forests and two of most spectacular landscapes the Baltics have to offer – Nemunas delta and the sand-dune dominated Curonian Spit.  Lithuania is situated along the Eastern Baltic Flyway of migratory birds in spring and autumn. The list of birds one can spot on a trip to Lithuania is impressive and depending on the season, encompasses Aquatic Warbler, Great Snipe, Greater-spotted Eagle, Black- and Red-throated Diver, Bewick's Swan, multiple species of geese, most of Europe's woodpeckers, Greater Scaup, Common Scoter, Velvet Scoter and many more.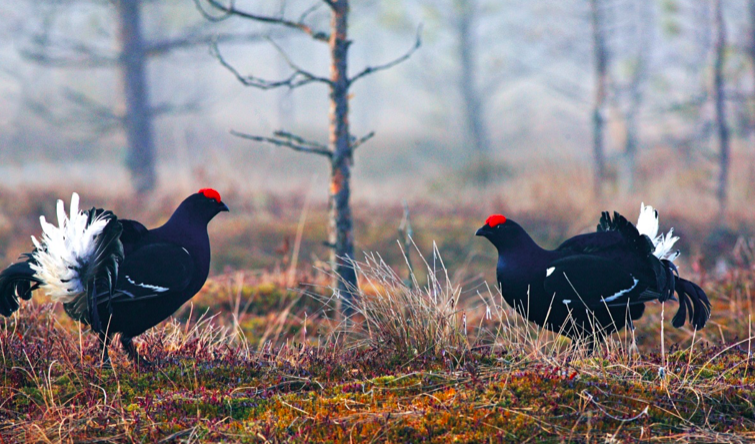 Amber is Lithuanian gold
Lithuanians treat amber as a gold. As all Europe was for ages covered with forests, the drops of resin that fell from trees did not dissolve in water and were carried by rivers to the sea. It was a long journey, so various objects became trapped in the resin on the way, including insects, spines of plants, grass and soil of different colors. After remaining for thousands of years at the bottom of the Baltic Sea, these pieces of resin have turned into amber, which is referred to as the gold of Lithuania. Unique properties of amber used to craft jeweler, as well as in the form of amber powder, oil and incense in spas. Stormy seas still throw up pieces of amber and finding some is a real joy.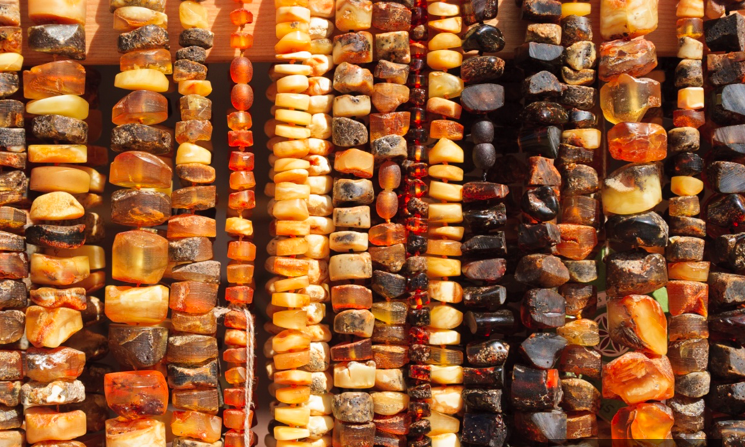 10 TOP ATTRACTIONS IN LITHUANIA
Credits: Photos by Lithuania.travel