Latvia
Latvia – Baltic gemstone with long sandy beaches, ancient castles, gorgeous nature and welcoming people.
Latvia's capital city Riga is the biggest metropolis in the Baltics. Riga welcomes with amazing architecture and history, where the timeless Gothic style buildings in the Old Town mix with the fantastic facades of one of the world's richest collections of Art Nouveau buildings on the grand boulevards.  Riga is a UNESCO World Heritage site with cobblestone streets and breathtaking river views. Riga is also an adventure for the taste buds.  The enormous and unique Central Market is one of Europe's biggest markets. It is famed for its pavilions housed in giant zeppelin hangars left behind by the German army after World War I. This market is a treasure trove of all kind of authentic Latvian food - sausages, cheese and black bread, smoked fish and different kind of pastries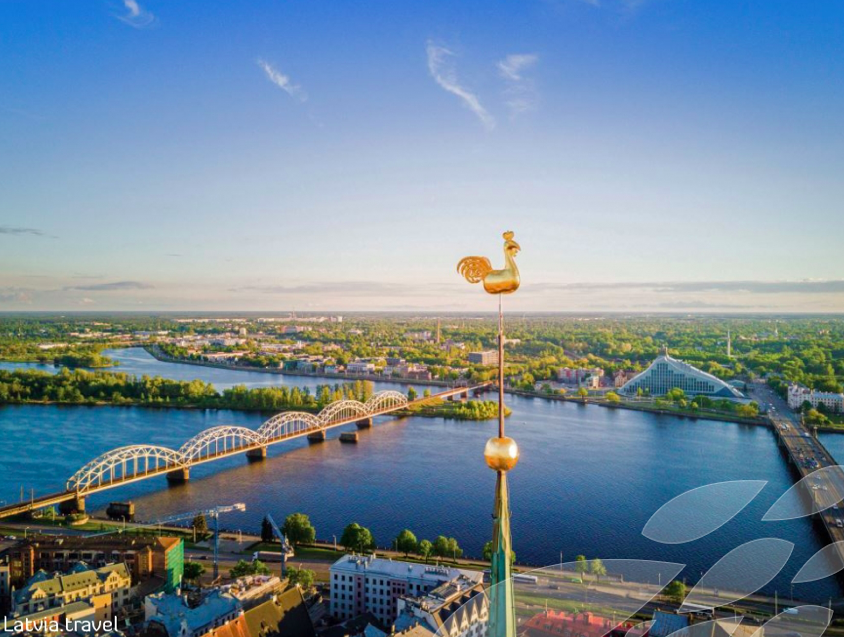 Latvia has over 500 km long coastline and tons of sandy beaches. The shores of the Baltic Sea in Latvia are hundreds of kilometers long. The coastline is extremely versatile, from Kurzeme coast, which is open to the mighty open sea waves to up north at Cape Kolka, where the calmer waters of the Gulf of Riga meet each other. There are also lots of popular white sandy beaches along the coast as Jurmala, Ventspils, Liepaja, Pavilosta – surfers' paradise and the rocky beaches of Vidzeme. Latvia's lengthy coastline surprises with it impressive dunes, steep cliffs, sandstone outcrops, impressive rocks and caverns. The coastline main charm is in small fishing villages, which are untouched by civilization, also in imposing port cities and the popular resort city Jurmala.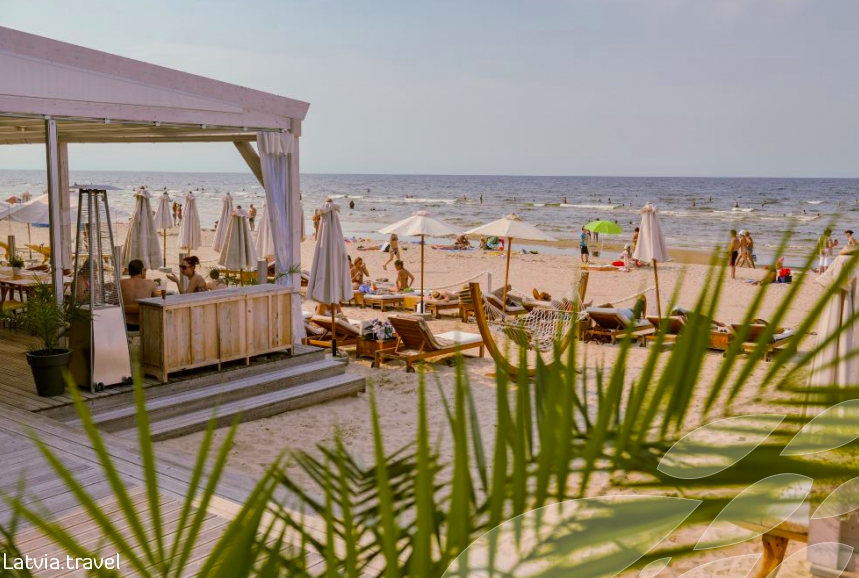 Latvia's territory is over 50% covered by forest. Latvia is a very green country. The west coast of Latvia is covered with kilometers long lovely pine forests. Locals love to pick mushrooms and all kind of berries in the forest, and at Midsummer young couples duck into the woods to look for the mythical flowering fern. Many options are available for green tourism from simple walks in the Natural Parks and Latvia's bogs for bird-watchers, hunters and just nature lovers.
Latvia's capital Riga hides over 800 well-preserved Art Nouveau buildings. Riga is considered to be Northern European's Art Nouveau Capital. Central Riga, the downtown area, is included on the UNESCO World Heritage List thanks to its medieval dwellings, 19th century wooden structures and its prime examples of unique Art Nouveau architecture. Alberta iela is a street almost entirely created by Art Nouveau genius Mikhail Eisenstein. The multi-floor building housing the Art Nouveau Museum (Alberta iela 12) main trademark is its grandiose and challenging central spiral staircase.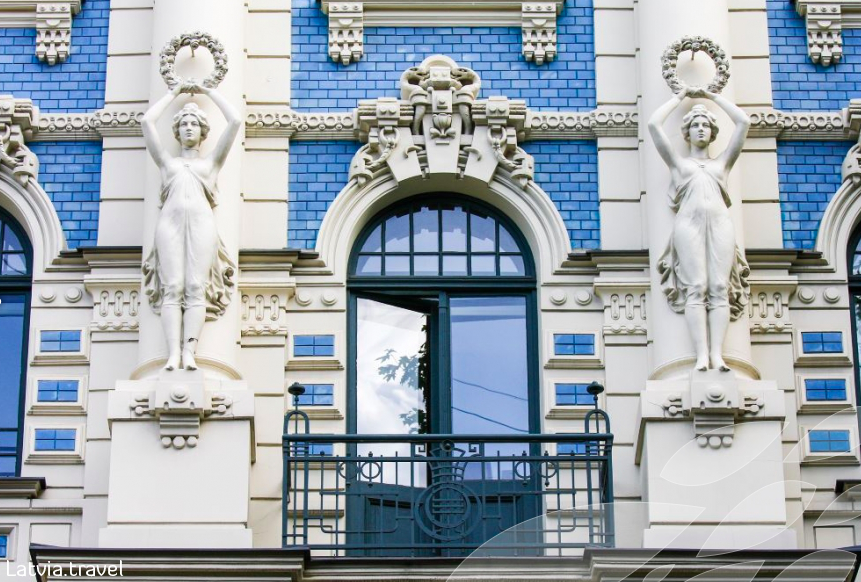 The Ventas Rumba in Kuldīga is the widest waterfall in Europe. The width of the waterfall is approximately 100—110 meters, while its height is about 1.8—2 meters. The waterfall can be viewed along its entire length from both sides of the river and from the old brick bridge. Each autumn and spring there is an exciting phenomenon called "flying fish", were the fish try to clear their way by jumping over the cascade. Kuldīga used to be called a town where you can catch salmon in the air, if lucky one could catch as many as 80—100 salmons a day.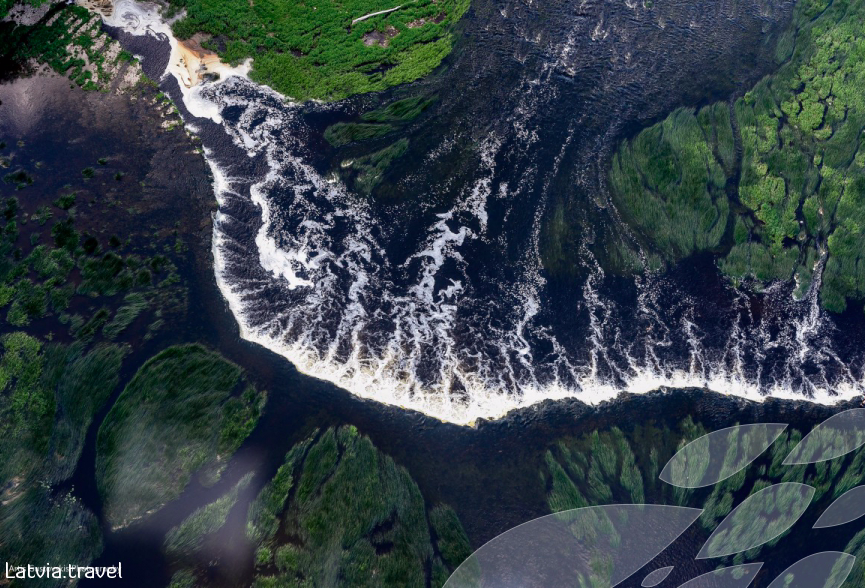 Local cuisine surprises with pureness and quality of ingredients. The most popular food in Latvia is black rye bread. There is just something magical about it that makes it very different from the bread you get elsewhere. Visit Riga's Central Market where you can get good impression of local raw materials. Well famous are preserved vegetables as pickles, sauerkraut, pickled garlic and tomatoes. In the market there is also impressive fish market, where local fish from Latvia's lakes, rivers and the Baltic Sea including herring, plaice, pike, cod, trout, zander, salmon and catfish are sold. The best summer favorite is cold beetroot soup, which is the absolute must to taste on hot summer days. Made on a kefir or yoghurt base with grated beetroot, egg, spring onion and dill, flavored with mustard and horseradish, the soup is light yet filling. And don't miss to taste Riga Black Balsam - the strong herbal beverage, which is best to be enjoyed as part of a hot drink.
10 TOP ATTRACTIONS IN LATVIA
Credits: Photos by Latvia.travel