Finland
Finland - a hidden gem tucked into the far up North with arctic adventures and lots of secrets.
Northern Lights in Finish Lapland. Northern Lights or Aurora Borealis is a surreal sight, ideally visible between September and March in the Finnish Lapland. This is truly a mystical and out of the world experience, as these lights in the sky are one of the most breathtaking Finland attractions. Seeing the Northern Lights requires sufficient darkness and clear skies, the best time of day is an hour or two before and after midnight. It is once in a lifetime experience, which can hook you so you can never get enough of the blazing colors in the sky.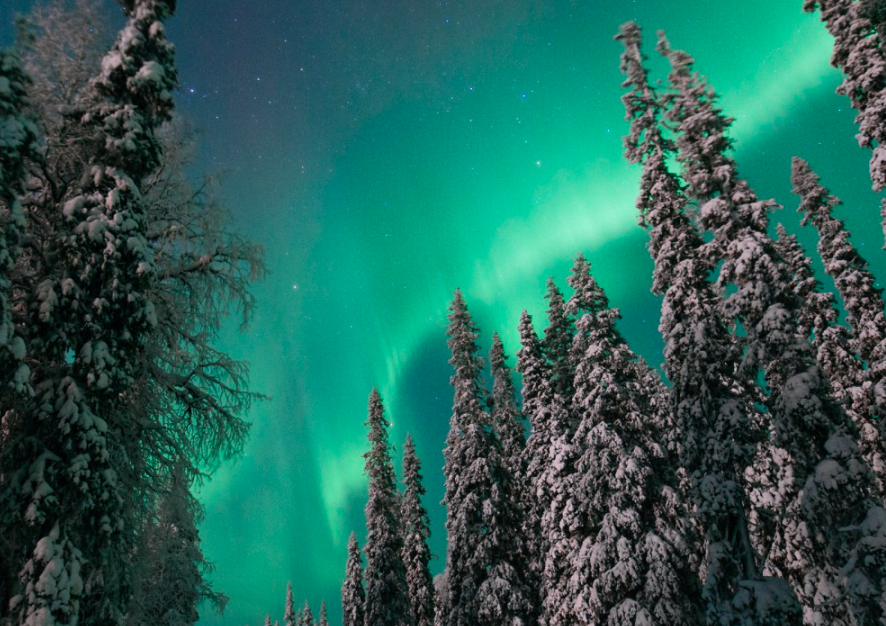 Land of the Midnight Sun. The most iconic natural phenomena in Finland are mystical white summer nights, when sun almost never sets. The nighttime sun is at its strongest during the months of June and July, but the further north you go, the longer and higher the sun stays above the horizon. Although the full Midnight Sun only shines above the Arctic Circle, nights during early summer are white all over the country.
Real Santa Claus lives in Finland. Everyone knows that real Santa Claus lives in Finish Lapland. Although the exact location of his private residence is in Korvatunturi, Lapland, he welcomes his guests in Santa's official office, situated on the mysterious Arctic Circle. Santa and Rudolph the reindeer are an inseparable team, keeping one another company as they travel over the hills and through freshly fallen snow, bringing you Christmas presents. Santa's office receives every year hundreds of thousands letters all over the world.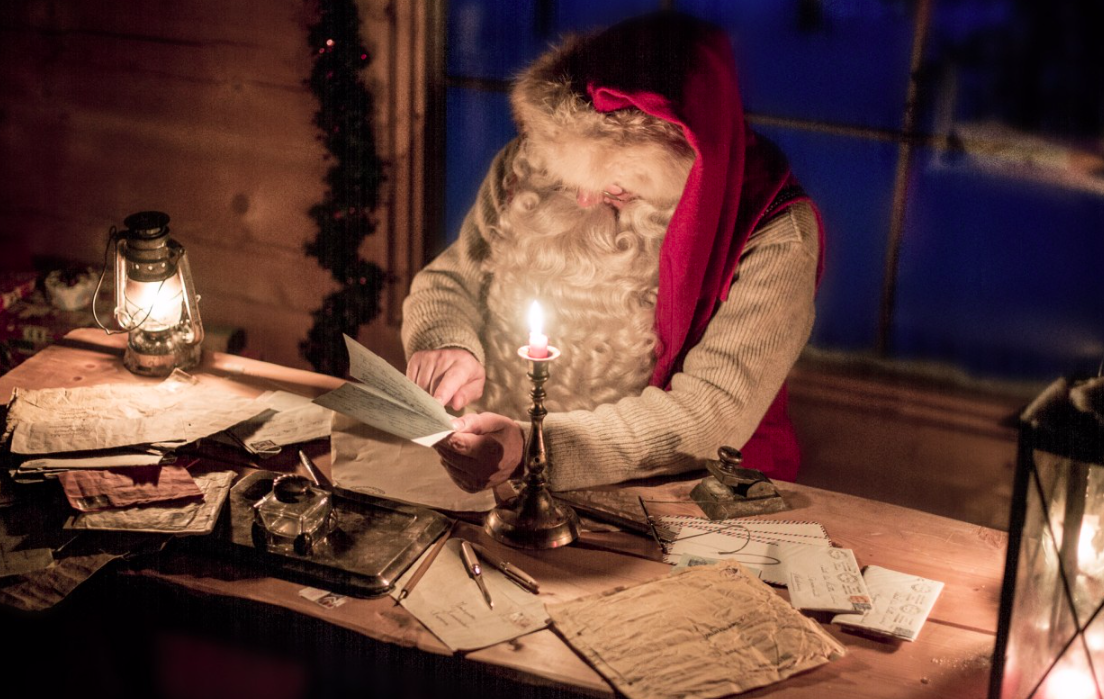 Finland is true design country. Quite many of the world's most imitated and admired designers and architects come from Finland. From Eero Aarnio's famous Ball Chair as James Bond's favorite seat to Marimekko's Poppies worn by Jackie Onassis, Finland has been setting trends for decades. As these Finnish design icons are still worshipped worldwide, also the new generation of innovative designers continually creating cool Nordic design. Finish designers take inspiration from nature and spin it into beloved objects and architecture. The very essence of Finish design is ability to take the natural world and transfer it into everyday life.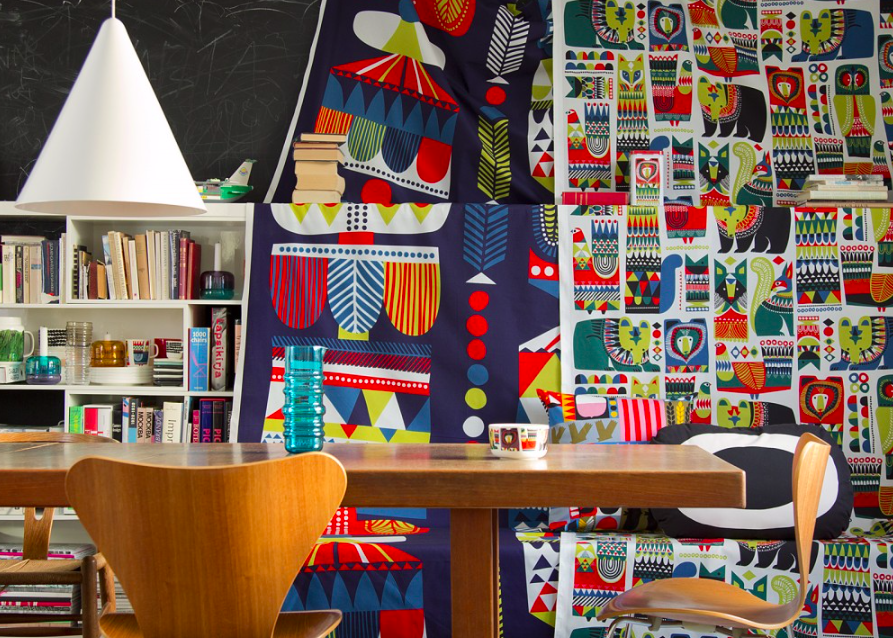 Finish sauna born in Finland. Sauna forms a great part of Finland's heritage and culture. The word "sauna" in fact comes from Finish language. There should be estimated over two million saunas in Finland, it means that there is one sauna in every Finish household. The main thing in sauna experience is to relax and purify your body and soul. Sauna is a way of life in Finland – from toddlers to elderly people. Most of the major decisions get made in saunas, not boardrooms. Throughout history, there has been no Finland without sauna. There are several types of saunas, the most common being electric, wood-heated and smoke saunas. Jumping in to icy lakes and rolling in the snow after hot sauna is incredibly refreshing experience and said to be good for blood circulation.
Land of 100000 lakes and amazing wild nature. Finland is often called the Land of a Thousand Lakes, which is a modest name, considering that there are, 188 000 lakes in the country. As many of these lakes are very large in size, a great part of Finland is covered in water – making Finland distinguishably different from other European countries. A lakeside cottage is an essential part of Finnish summer and most summer activities revolve around water, such as swimming and going to the sauna, fishing, canoeing, rowing and sailing. Finland's untouched and beautiful landscapes provide habitat for thousands of wild animals and birds. The King of the Finnish Forest is brown bear, who's population is estimated 1,500 specimens.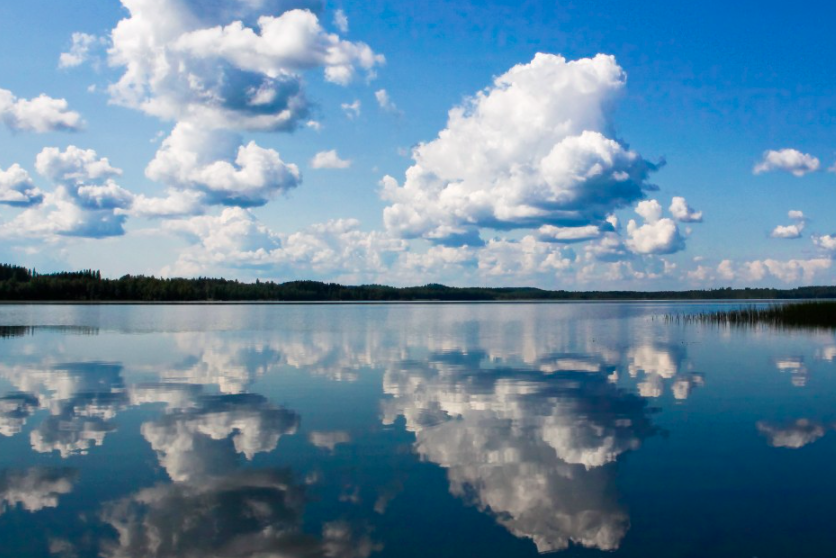 10 TOP ATTRACTIONS IN FINLAND